Term 4 at Manutewhau Community Hub
September 29, 2016 at 3:19 PM
Journey of the Dragonfly
Tutored by Mieke Pennings. This is a six week wellbeing course exploring the inner voice, colour therapy and empowerment.
Wednesdays: 10.30am – 12pm
12 October – 16 November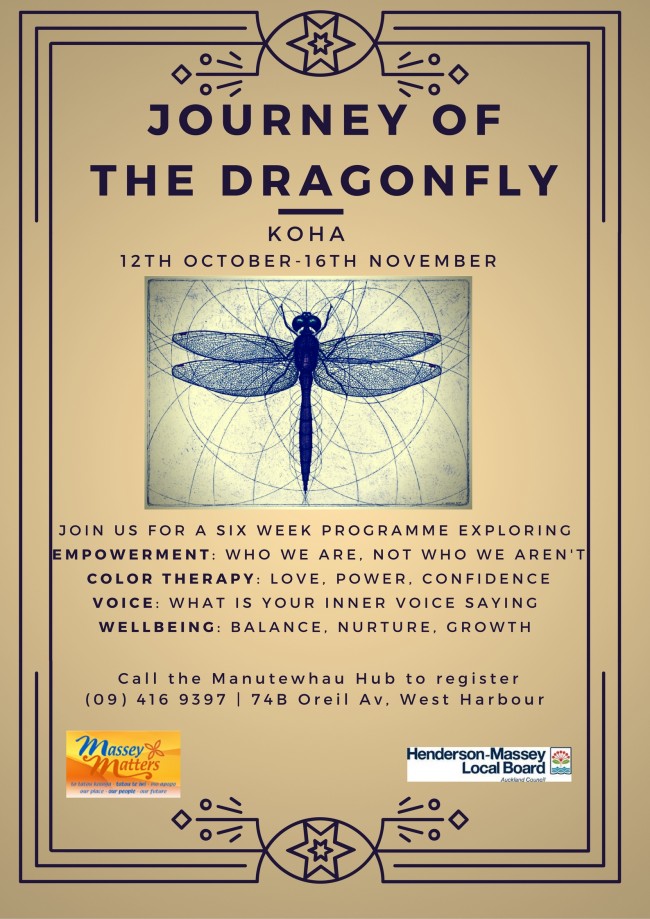 ESOL
Tutored by Vivian Anson. This is a 7 week class for English as a second oral language and will also cover NZ culture customs and social practices
Thursdays: 1.45pm – 2.45pm
27 October – 8 December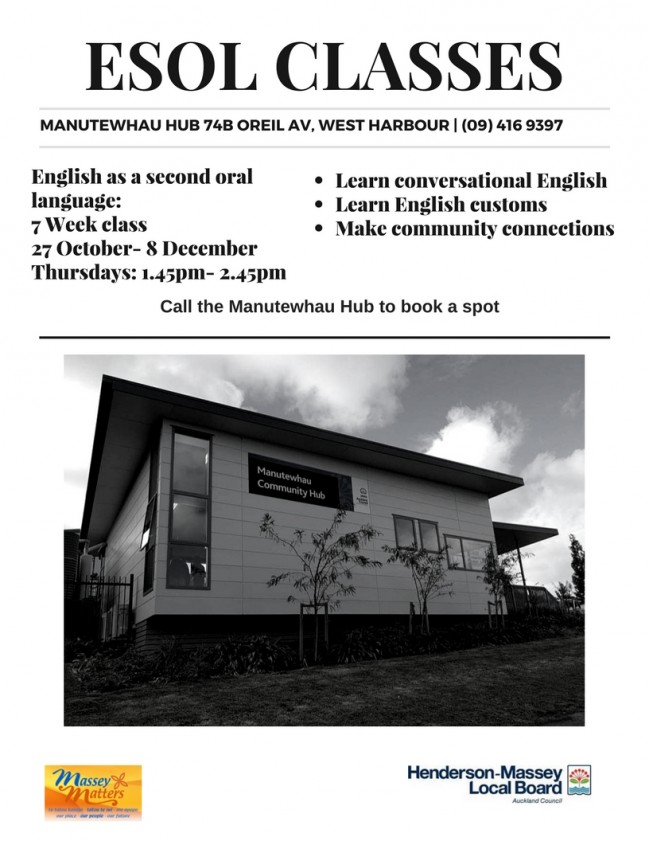 Tipu Ora Weaving
Tutored by Sarah Tumai. This is a 10 week weaving course to promote wellbeing through Maori philosophy of Mana, Tapu and Mauri.
Saturdays: 10am – 1pm
15 October – 17 December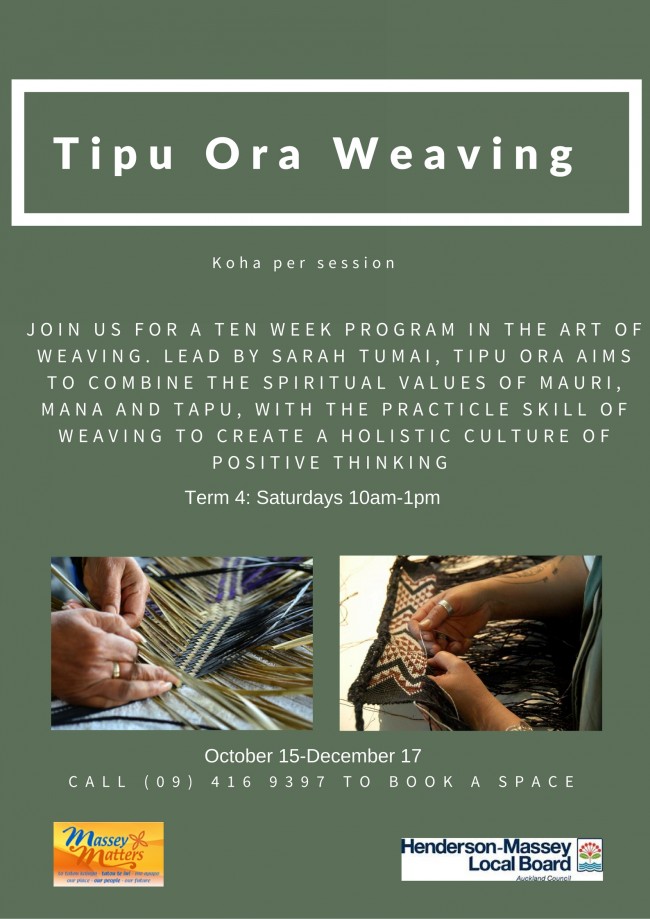 Category: Community Notices