October 01, 2012 at 1:02 PM
Confidential Elder Abuse and neglect prevention service for Waitakere.
Free and confidential Elder Abuse and Neglect Prevention Services in for Waitakere by professional staff to work with older people and their carers, providing support and advocacy
Awareness raising of elder abuse by providing education for aged care workers, community groups, families and anyone with an interest in the wellbeing of older people.
Accredited Visiting Service - a befriending service that provides regular visits to older people who would like more company. Our visitors are volunteers who are keen to spend time with an older person for about an hour each week to enjoy conversation and shared interests and activities.
Education: Holding education seminars for the public eg. positive ageing, Enduring Power of Attorney, WINZ.
Total Mobility Scheme: Providing assessment for people with a disability and provision of a Total Mobility card for discount taxi fares.
In-home Support: Referring on to recommended services (eg. trade services) that can provide for the necessary maintenance work to be done in client's homes.
Contact: Robyn Scott, 57 Rosebank Road, Avondale 1026
ph: 8200184 email: ageconcern@ageconak.org.nz
Visit the website: www.ageconcern.org.nz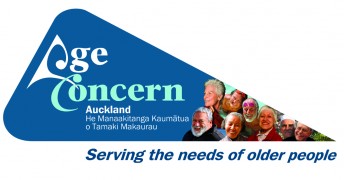 Tags: Elder
Category: Service