Waka Oranga: Healing Haka workshop
June 29, 2017 at 3:58 PM
Waka Oranga Inc - Poutama 2017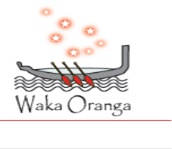 E nga waka, e nga mana, e nga karangatanga maha huri noa i te motu nei te mihi atu ki a koutou katoa! Tena koutou, tena koutou, tena koutou katoa. Poutama seminars are interactive training and development hui intended to provide learning steps that embrace Maori knowledge, promote Maori Health and create linkages to the growing diversity of experiences and interventions utilised in the counselling, psychotherapy psychology and other healing communities.
Saturday 26th August 9.30am - 3pm
Waka Oranga offers this poutama jointly with
Grandmothers Healing Haka Charitable Trust
Pou Uira Healing Haka : activate your potential
Elements presented in this wananga include:
Ways to integrate Te Taha Wairua into daily life to become more complete again
Going back to IO purapura, the pure essence of all existence and
enhancing our relationship with the pure essence within us.
Teachings based on Te Ao Maori and universal laws of human existence.
Body exercises, healing haka, rhythm, waiata, meditation and karakia.
There will be time for questions and reflections.
PRESENTERS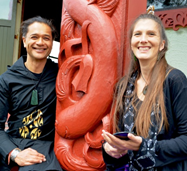 Ojasvin Kingi Davis is from the people of Ngaitupoto, Ngatihine and Ngapuhi. His whakapapa reaches back to the stream of Waitaha and Waiomu, and during his upbringing he was immersed in his living culture. In 1998 he began studying Yoga of Integral Learning Intuitive Doing with his teacher Shin.
Waimaania Iris Hausermann Davis was born and raised in Switzerland with Rudolf Steiner schooling. She became a public teacher before studying theatre and dance in Zurich. Since 2003 Iris has studied Maori culture, and was given her Maori name Waimaania after her Karanga studies.
Both Ojazvin and Waimaania are certified teachers for Yoga of Integral Learning Intuitive Doing from the school Min-I.L.I.T. They created the Grandmothers Healing Haka Integral Learning Practice, which they have been co-teaching around the world since 2004.
Enquiries to: wakaoranga2007@gmail.com
Registration $80 - $120 Closes: Monday 21 August
Click here to complete the Registration Form.
Category: Events