Violence Free Communities E-Newsletter
February 17, 2017 at 9:39 AM
Welcome to the inaugural Violence Free Communities e-bulletin for February 2017.
In this edition:
Violence Free Communities update
Cybersavvy Schools Programme
We've been thinking: 'Mclaren Park Henderson South Community a year on'
A volunteers perspective -Ray's story
Random acts of kindness – a call to action
Click here for February 2017 E- Newsletter.
We hope you enjoy reading this and welcome any feedback, suggestions or contributions!
Violence Free Communities
Tui Glen Centre, 2 Claude Brookes Drive, Henderson.
(09) 837-4849
www.violencefreecommunities.org
https://www.facebook.com/violencefreecommunities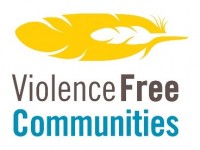 Category: Community Notices