Two upcoming events happening with Community Waitākere!
September 10, 2021 at 3:26 PM
We are hosting an online hui for community development organisations on September 14th at 1:30pm. We will be meeting with local organizations in West Auckland with an intent to share knowledge and have a korero about how we can build capabilities and professional development within our organisations and community. This will include insights on the current development areas in relation to COVID19 and how to strengthen community resilience.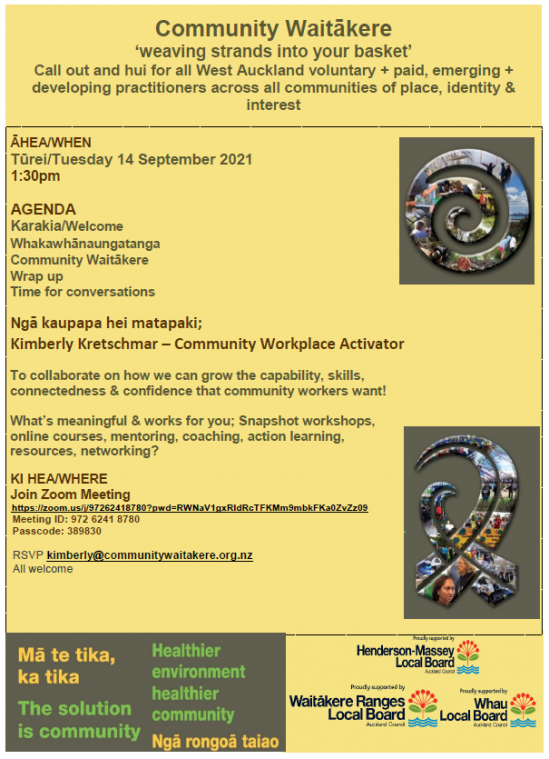 We will also be hosting an education and professional development session on "Working with Council" on Tuesday 21 September 9:30am-12:00pm. This will be facilitated by Community Waitākere executive officer Mark Allen and will be held on Zoom. This will be free with registration.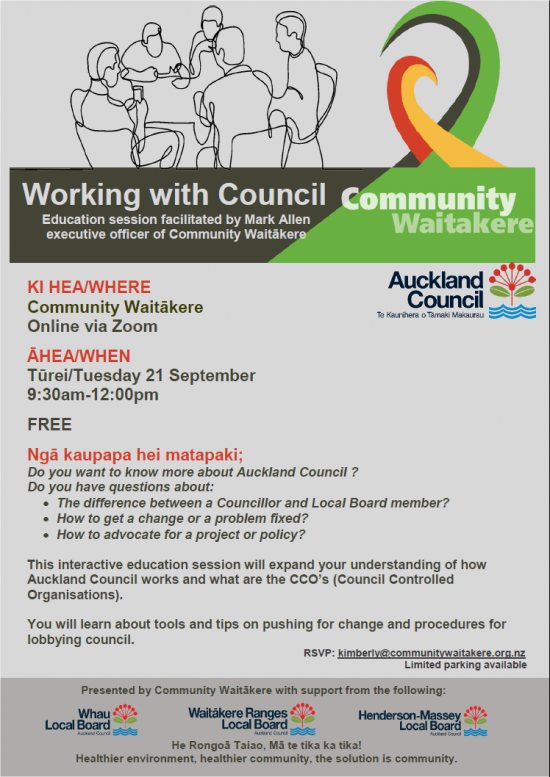 Please feel free to share this amongst your networks.
Category: Events