Perinatal Anxiety & Depression Aotearoa Seminar Series 2017
June 15, 2017 at 2:26 PM
One-day workshops for community perinatal mental health providers including Midwives, CBE's, GP's, Obstetricians & Neonatal staff, Psychologists, Counsellors, Social Workers and those that work in the community with Pregnancy and early childhood.
5 Midwifery Continuing Hours pending & 6.5 GP Credits approved
Thursday 6 July 2017
8.30 am - 5.00 pm
Venue - Room MH108, AUT South Campus, 640 Great South Rd, Manukau.
To register click here and to download the flyer click here.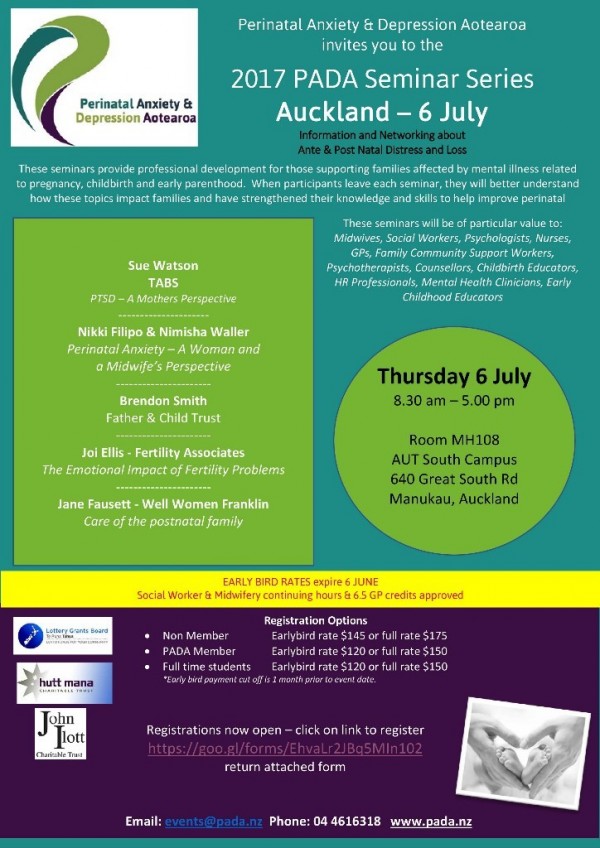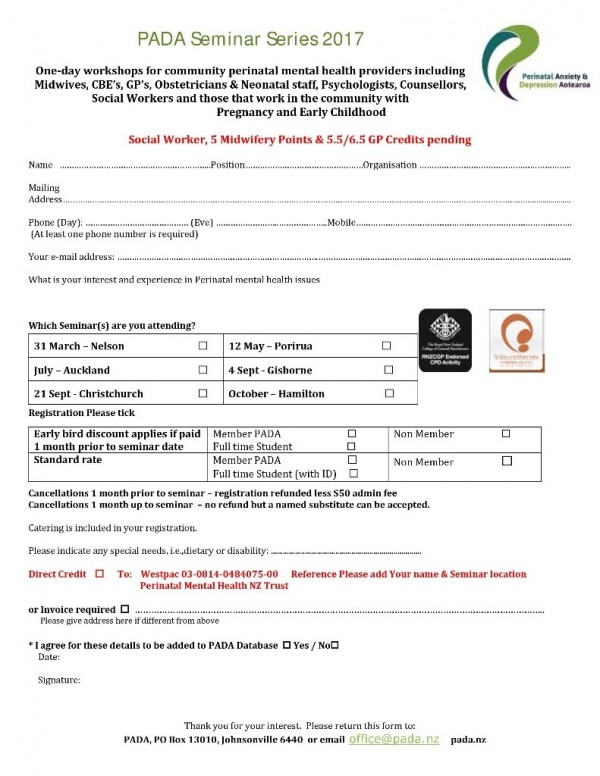 Category: Training