Leading In Communities - a FREE community leadership programme
January 26, 2017 at 5:07 PM
*From the Community Waitakere Noticeboard*
Are you or do you know someone…
Already involved in making positive change in your community and want to grow as a leader?
Noticing different ways that people lead in communities but don't feel confident as a leader yourself?
Keen to learn and try out different ways of leading in communities, in a group environment?
Part of a West Auckland neighbourhood?
If these questions are making you think YES – or even MAYBE – then Community Waitakere would love to hear from you!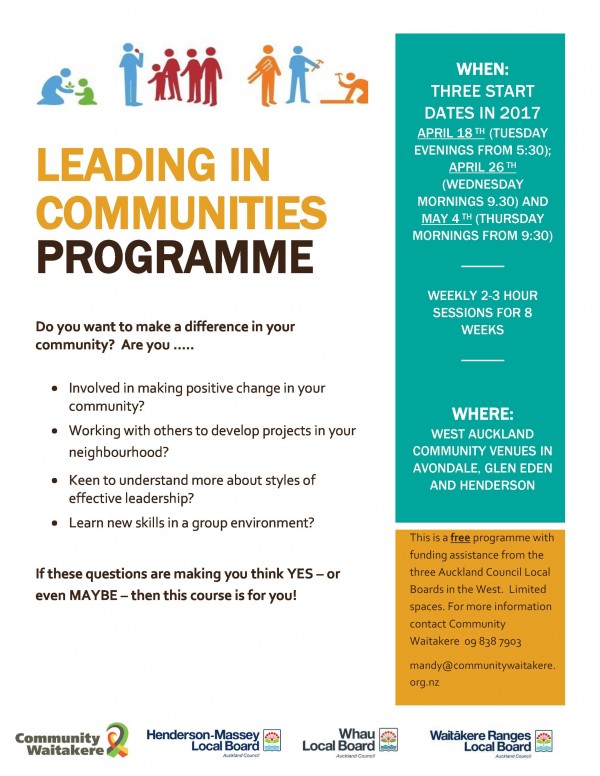 Category: Community Notices