Invitation for International Women's Day observation - Shakti
March 04, 2015 at 4:27 PM
Dear All,
You are warmly invited to attend Shakti's International Women's Day 2015 celebrations on the 8th of March 2015 at Shakti Asian Women's Centre, 3 Cardwell Street, Onehunga.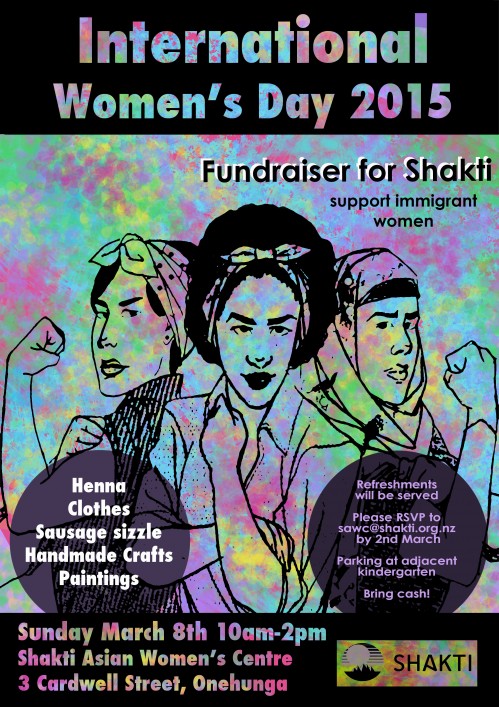 The highlights of the event are sale and exhibition of trinkets handcrafted by Shakti safehouse clients.
Come join us as we celebrate in solidarity. Looking forward to see you all.
Please RSVP to saws2@shakti.org.nz by 6th of March
Category: Community Notices