October 01, 2012 at 11:26 AM
Community Waitakere as an organisation seeks to build a sustainable Waitakere with vibrant, thriving and well connected communities, and we play an important role in advocating, supporting and promoting grassroots initiatives. We do this by linking the many community organisations throughout Waitakere in order to share resources, expand knowledge within the sector and build and foster local initiatives.
Contact: PO Box 21068, Henderson, Waitakere 0650.
ph: 09 838 7903 email: info@communitywaitakere.org.nz
Visit their website: www.communitywaitakere.org.nz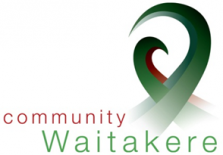 Tags: Coordination
Category: Service