Auckland Women's Centre: Comedy Night and Forum on Poverty
June 08, 2017 at 4:09 PM
Join the Auckland Women's Centre for our big fundraiser of 2017!

Michele A'Court, winner of "Comedienne of the Decade" at the 2010 NZ Comedy Awards, is bringing you a night of feminist hilarity with a line-up of quality comedians.

Buy tickets now from Q Theatre to experience a once in a lifetime show of New Zealand's amazing feminist comedians. All proceeds will be donated to the ongoing work of the Auckland Women's Centre.

Featuring comic performances from; Michele A'Court, Melanie Bracewell, Irene Pink, Ray Shipley, Laura Daniel, Fan Brigade, Louise Beuvink, Lana Walters, Sera Devich and Justine Smith.

June 18th at Q Theatre – Can't wait to see you there!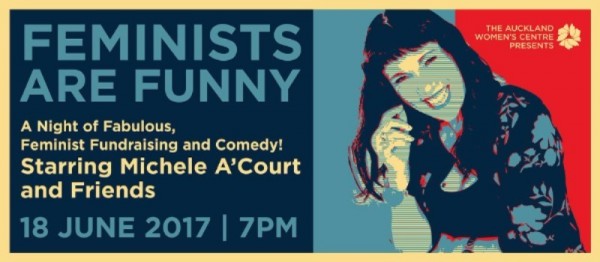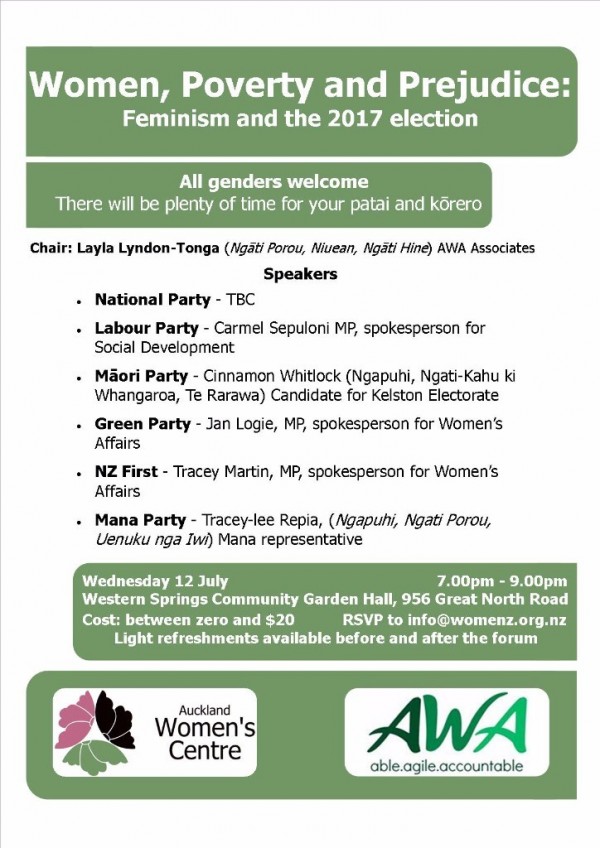 Category: Events