Deborah Yates - Biography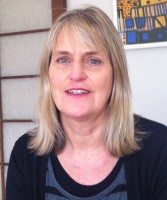 Deborah has mostly worked with and on behalf of children and young people since becoming a social worker in Masterton in 1986. Prior to that she trained as a teacher and was busy raising her two daughters in the wilds of Europe.
Deborah has spent a total of 15 years working in care and protection, three years in adolescent mental health, four in alcohol and drug services and in between does project management in related areas. She is a registered social worker and member of the ANZASW and holds an MA (Hons) in Social Policy.
Deborah has been managing the Waitakere Children and Family Violence Project at WAVES since August 2011. She would like to see children who witness family violence recognised and responded to appropriately as victims of family violence.