June 29, 2018 at 1:27 PM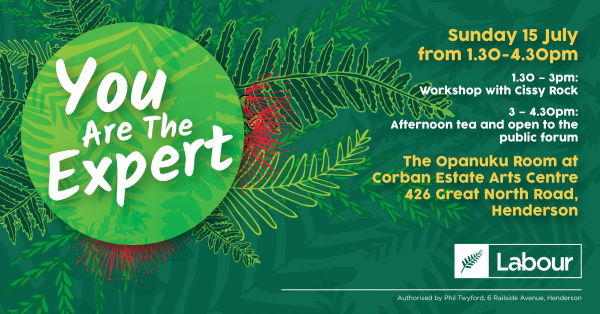 MP Phil Twyford and facilitator Cissy Rock present a free to attend public workshop to form a collective submission by the West Auckland community to the Government Inquiry into Mental Health and Addiction.
Sunday 15 July from 1.30-4.30pm in the Opanuku Room, Corban Estate Arts Centre, Henderson.
West Auckland people with lived experience of mental illness are invited to take part and share their insights, as well as others who feel strongly and want to have their say, to be the experts in the room. Anyone with a story to tell or an opinion to share is welcome to attend. You are the expert.
For more information click here to download the flyer
Category: Events