Roast Busters Investigation Results
October 30, 2014 at 11:31 AM
Police have completed a multi-agency investigation, Operation Clover, into the activities of a group calling themselves "The Roast Busters", concluding that at this stage there is insufficient evidence to bring about a prosecution against any of the 5 young men identified as primary suspects in the sexual assault of numerous teenage girls.
You can read an overview of the operation Clover Report here.
Media Links:
Roast Busters Case - No charges to be laid
Roast Busters Case: 'Where was the respect?' - Police
Conduct questionable but not criminal - Lawyer
Door not closed to Roast Busters action
Lack of Roast Busters conviction worry for future cases
Lawyer and victim's advocate on Roast Busters inquiry
And finally, from the NZ Herald...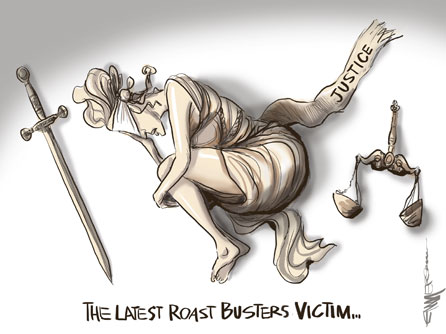 Category: News Media