Pink Saris - Shakti Refuge Appeal Fundraiser
July 06, 2017 at 3:26 PM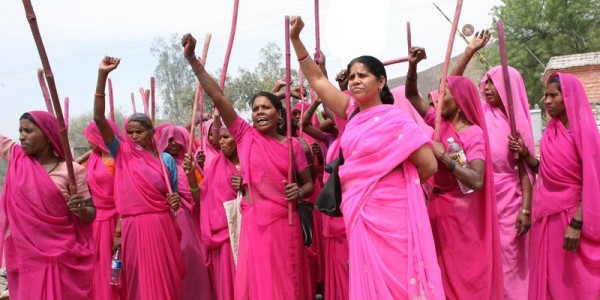 Join us for our screening of the documentary Pink Saris for Shakti Refuge Appeal Month this July!
Tickets are $30 Waged and $15 Unwaged (cup of yummy chai included). All proceeds will go towards the costs of running our 5 culturally specialist refuges across the country.
Pink Saris follows the brave leader of the 'Pink Gang' who brings her own brand of justice to the streets of Uttar Pradesh- a backwards rural town in India. Watch how she challenges social norms by combating violence against women...
We will be serving hot chai on the night, and we look forward to seeing you there!
Date and Time:
Sun 9 July 2017
7:45 PM – 9:20 PM NZST
Location:
Capitol Cinema
610 Dominion Road
Auckland, Auckland 1041
New Zealand
For more information including how to buy tickets click here.
Category: Events