Pet Refuge update - the roof is on!
July 24, 2020 at 1:50 PM
We are delighted to share with you that the roof is on the Pet Refuge shelter. This milestone takes us a step closer to completing the purpose-designed building.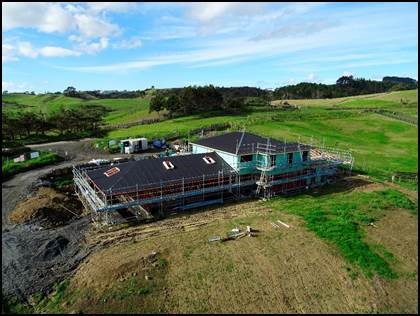 There has been an enormous effort from all involved to get us to this point, with approximately 25,000 nails, 4,500 metres of timber, 457 square metres of roofing and 10,954 man hours from the day we broke ground.
Thank you for believing in us as we build New Zealand's first shelter dedicated to pets affected by domestic violence. We are committed to opening our doors as soon as we can in 2021, as we know how crucial our services will be to many families and their pets.
Together, we will remove a major barrier to victims leaving abuse.
Category: Community Notices