Online hui on capability building for comm. dev. workers in West Auckland
September 03, 2021 at 3:06 PM
Community Waitākere are hosting an online hui 'weaving strands into your basket'.
We are inviting West Auckland voluntary + paid, emerging + developing practitioners across all communities of place, identity & interest.
This is a session to collaborate together and share information on how we can grow the capability, skills, connectedness & confidence that we as community workers want!
What's meaningful & works for you; Snapshot workshops, online courses, mentoring, coaching, action learning, resources, networking?
We would love to hear about your whakaaro and experiences on working in the current community development environment.
ĀHEA/WHEN:
Tūrei/Tuesday 14 September 2021
1:30pm
KI HEA/WHERE:
Join Zoom Meeting
https://zoom.us/j/97262418780...
Meeting ID: 972 6241 8780
Passcode: 389830
Please RSVP: kimberly@communitywaitakere.org.nz
All welcome!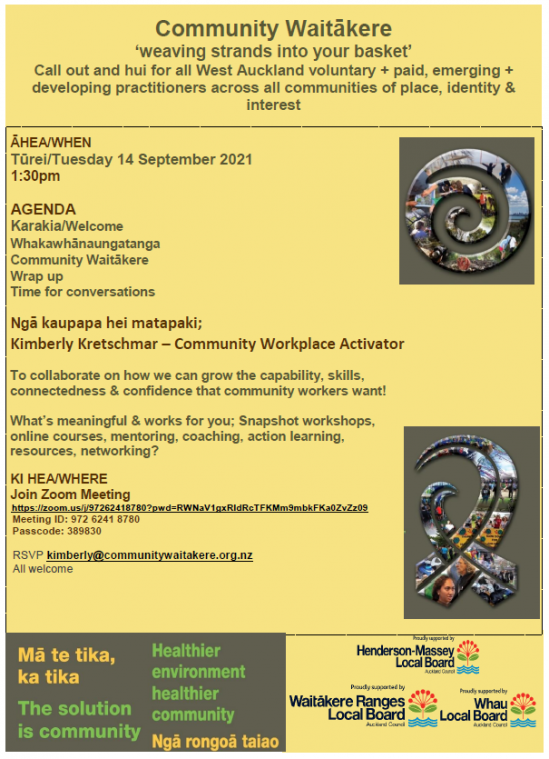 Click here to download the flyer
Category: Events