Mind Over Manner Workshop
February 22, 2018 at 5:21 PM
*From Mind Over Manner*
MIND OVER MANNER
REALISING THE POTENTIAL OF DIFFERENTLY WIRED MINDS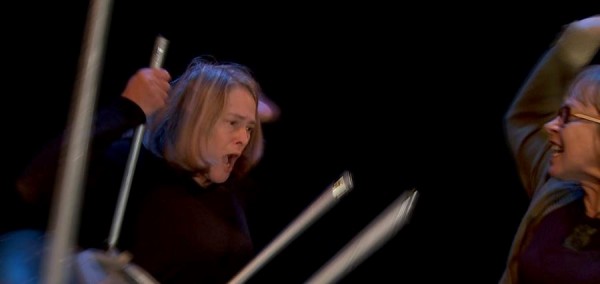 We look forward to seeing you on Thursday 22nd March
All Welcome
MIND OVER MANNER WORKSHOP
BEHAVIOURS OF DEFENCE, CONFLICT and OPPOSITION
THIS WORKSHOP IS HIGHLY RELEVANT TO ALL PEOPLE WHO LIVE AND WORK WITH YOUNG PEOPLE WHO HAVE BEHAVIOURAL, SENSORY and LEARNING DIFFERENCES.
FOR GRANDPARENTS and WHANAU: WHEN YOU DONT KNOW WHAT TO DO NEXT.
FOR TEACHERS, HEALTH AND YOUTH WORKERS, FRONT LINERS AND PROFESSIONALS: TO FIND NEW WAYS TO SUPPORT OUR YOUTH IN GENUINE NEED
PLEASE FORWARD TO ANYONE WHO MAY FIND THIS OF BENEFIT OR INTEREST in Rotorua
WHEN 9.30 am - 1.30 pm,
WHERE Linton Park Community Centre, Kamahi Place, Pukehangi, Rotorua
HOW MUCH Grandparents, Parents , Families , Volunteers Free
Professionals - recommended optional KOHA of $10
THE WORKSHOP CONTENT Socially most of us instinctively know how to adjust our manner - to gain acceptance and feel understood….to apply oneself to a school or a new situation.
For individuals who are traumatised or who experience sensory processing differences or learning differences meeting expectations frequently results in confused or oppositional behaviour. This often escalates when individuals are faced with authority figures within organisations or public environments.
Individuals with cognitive and sensory processing differences are highly sensitive and require a different communication plan.
Many parents/guardians of individuals discover, the standard parenting rules or boundaries do not apply or cannot resonate with the way their children or adolescent individuals think and act. The consequences of punishment do not stop their counter will.
MIND OVER MANNER WORKS WITH
Deconstructing established conflict cycles
Strategising around day to day transitions
Recognising the impact on anxiety and behaviour
Deconstructing preconceived notions of authority and bullying

Developing techniques for recognising , diffusing and providing recovery after Meltdown.
De escalating behaviours of self preservation and defence.
HOW WE WORK:
MIND OVER MANNER is successful because it uses a different approach
We work with a facilitator and a team of actors
Mind Over Manner delivers highly charged "active-reality" scenarios drawn from life experiences, Workshop participants have the chance to hear, see and feel the inside state of turmoil experienced by an individual who thinks a bit differently. Using a skilled facilitator, participants can then reassess their responses to these most difficult times.
MIND OVER MANNER was established because there is a desperate and exponential need for our new youth. We are all aware there is a significant increase in teenage anxiety , youth alienation, unemployment , teenage runaways and suicide.
The teens may be undiagnosed and high functioning .......or they could be diagnosed with such labels as Aspergers , OCD, ADHD, Dyspraxia, ADD, Oppositional Defiant Disorder and more.
We promise you this will be an extremely valuable, entertaining and eye opening experience.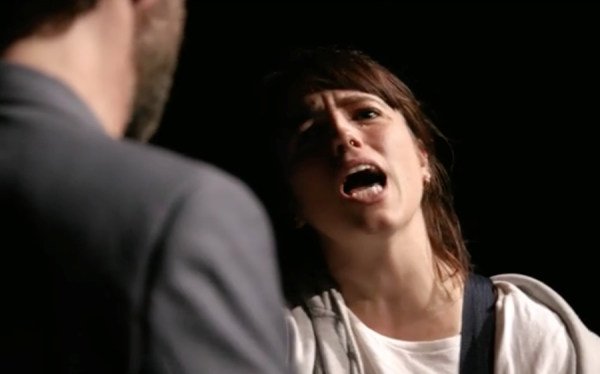 Please RSVP: to Anthea Hill, anthea@mindovermanner.co.nz 0211438672 (txt only)
For more information please visit the MIND OVER MANNER website:
MIND OVER MANNER would like to warmly thank our Private Donor, The Fledgling Trust , RADIO NEW ZEALAND , Foundation North and Lotteries for their invaluable support.
WHAT PEOPLE HAVE TO SAY:
I think I am still processing the impact of last Thursday's workshop on me! It was so incredibly powerful. Your workshop is indeed a revolutionary way of understanding the way that not only people with cognitive differences process the external world and respond to it, but also how people in crisis respond to external cues and types of communication. Awesome stuff! Grandparents Raising Grandchildren
My attendance at a my first MIND OVER MANNER workshop was a revelation. As a parent of a 12 year old boy with Aspergers and ADD my wife and I had made multiple visits to therapists and life-skill counsellors. But to be able to experience that same valuable advice at a MIND OVER MANNER workshop combined with its powerful actuality of brilliant actors portraying real life, every day scenarios and challenges that families with kids on the spectrum live with made the experience exponentially more effective. Parent
I totally recommend any parent with a tricky teenager to go along - even if just "for a look" - like I originally did. You will leave with a new perspective of your own. ...For us it has been life changing. Parent
"I learned more in two hours than I could have learned in several all-day seminars. What an experience! Do keep up your wonderful and valuable work." Diane Levy, Family Therapist, Counsellor, Parenting Coach, Speaker. Author of " I Love You Now Go To Your Room"
"Over the years I have been very fortunate to receive some great training but your workshop was by far the most powerful." Specialist Outreach Teacher
"It is the most powerful, emotionally charged and practical professional learning I have ever experienced." Teacher - Stonefields School
The Mind over Manner workshop unpacked these types of behaviors and gave a clear insight as to some of the thought processes of these youth. Brett Cronin – Senior Constable - Wellington
You were terrific on the radio today. The government should be paying for you to present to every teacher in the country. Every child in NZ would benefit. Teacher
More information:
Download brochure for workshop in Rotorua Thursday 22nd March
Category: Training