Hui: A Guide to Homelessness and Housing in West Auckland
May 24, 2019 at 11:56 AM
When: Friday 31st May 2019, 9.30am - 2.30pm
Where: Ceramco Park Function Centre - 120 Glendale Road, Glen Eden
The Purpose of the day:
Accessing Tenancies and Sustaining Tenancies - what resources are there?
How is the Government and Auckland Council working to meet the housing need and improve the sustainability of tenancies
Updating the Housing and Homelessness Resource Directory - what did we miss?
The day will open with a presentation from Dr Kay Saville-Smith discussing the housing situation in New Zealand. We will hear from a range of Government - Housing New Zealand, Ministry of Social Development, Ministry of Housing and Urban Development (HUD), and Auckland Council representatives, and social housing providers regarding how the sector is working to improve access to housing and sustain existing tenancies. Workshops will then take place in the afternoon to discuss current barriers to accessing housing and sustaining existing tenancies, and identify what supports are available.

Please RSVP by 27 May 2019 with any dietary and/or access requirements to housingc2a@gmail.com or phone (09) 8371471.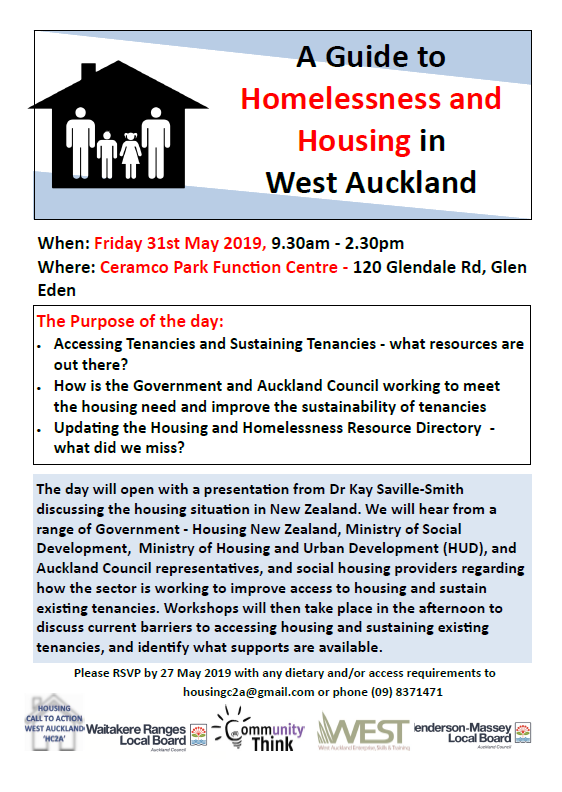 And we ask if you are able to please bring along a non-perishable item of food for the Pataka Kai Glen Eden Community Pantries. Our hui is being held at Ceramco Park in Glen Eden and this is a great way to support a local project from that area. You can find out more about the Pataka Kai movement here: https://www.facebook.com/groups/300858340699327/ and here: https://www.facebook.com/openstreetpantries/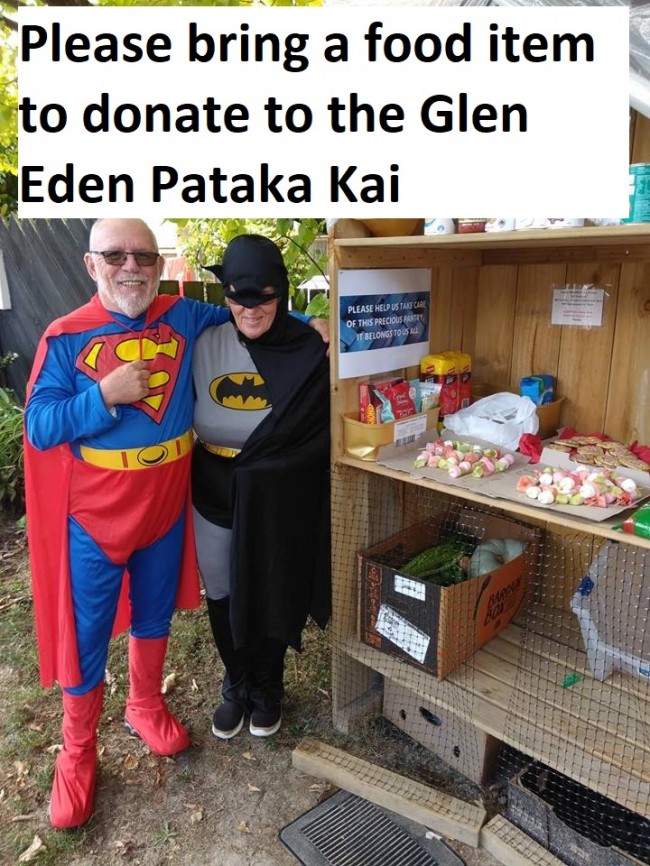 Click here to download the flyer
Category: Events