Governance & Organisation: Training Development
June 29, 2018 at 12:59 PM
Kia Ora Koutou,
We are running this amazing training development opportunity for those that work in and around the not-for-profit sector, from Chairs' and board executives down to your frontlines staff, teams and whanau - there is something for everyone on every level. This training has been delivered at tertiary education and we've been able to bring it to our social sector absolutely FREE, so that you may be empowered to continue doing great works for your communities.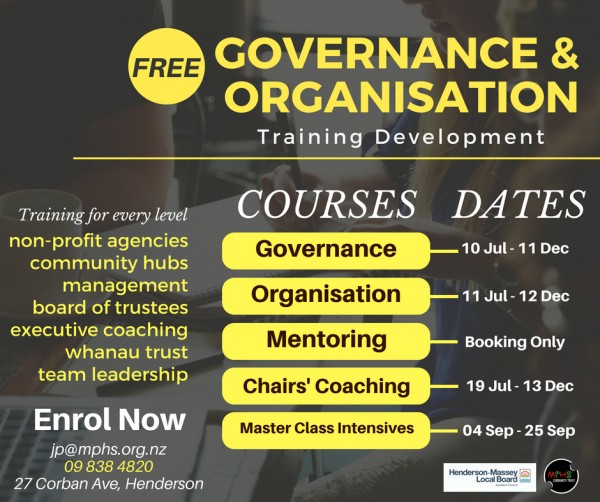 Take a look at our brochure for training details and schedules
Link to enrol: https://mphs1.typeform.com/to/BkEbcE
If you know other groups that are keen to do this training - please pass this on to them.
For more information contact John Puleitu at MPHS Community Trust: jp@mphs.org.nz
Category: Community Notices