FREE Healthy Babies Group
October 12, 2018 at 12:47 PM
From HealthWEST, posted on the Community Waitakere Noticeboard
The next Healthy Babies Group is due to start next week on Friday 19th October at Blockhouse Bay Community Centre from 11am-1pm. If you have any mama you think may be interested in this free service please pass this poster on to them.
They will learn
what healthy kai is
how to read food labels
how to save money while shopping
a free kangatraining session (exercise with your baby)
how to prepare and cook kai safely
heaps of new recipes
as well as meeting new mama in the community.
These courses run for 5 consecutive weeks, and if they complete every session they will receive a $100 Countdown Voucher. Tamariki are welcome and there is a gas voucher given for them finding their own transport (or I could pick up if they are on the way the way). We also have someone to watch the babies so mama can participate in the session.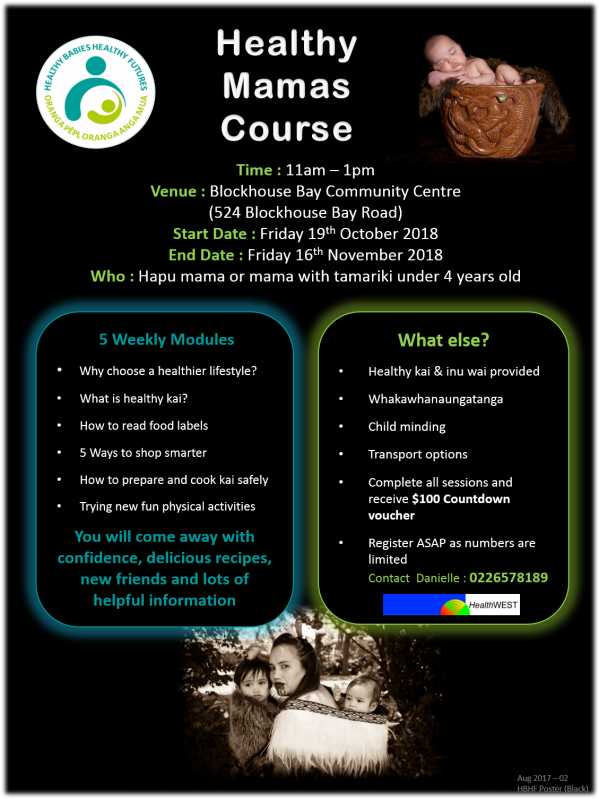 Category: Community Notices