Child Wellbeing Election Forum 2020
September 25, 2020 at 3:48 PM
Tick 4 Kids is proud to partner with Child Poverty Action Group, the Public Health Association, the Equality Network and United Community Action Network, to host this political forum focused on measures the Parties promise to implement to ensure Children's and Young people's Well-Being.
Children and Young People have unique mental health issues, they are on the rise and Covid 19 is exacerbating the picture. But are our politicians fully aware and do they prioritise them inside their policy for mental health?
Our health system needs reform to address persistent inequities in health outcomes. Covid 19 is adding pressure to the system and we need to know which Parties assure a public health approach when dealing with these changes, to keep us from getting sick, not just managing our symptoms when we are.
Come to our event to challenge and discuss with Party candidates the ways they plan to support children's and young people's well-being if elected. We've invited young people to be involved in planning our event, and hope more younger voters can be supported and informed as they make their vote this election 2020.
Wednesday 30 September 2020, 6-7.30pm, online
To register for our event go here: https://events.r20.constantcontact.com/register/eventReg...
Click here to view the Facebook page for this event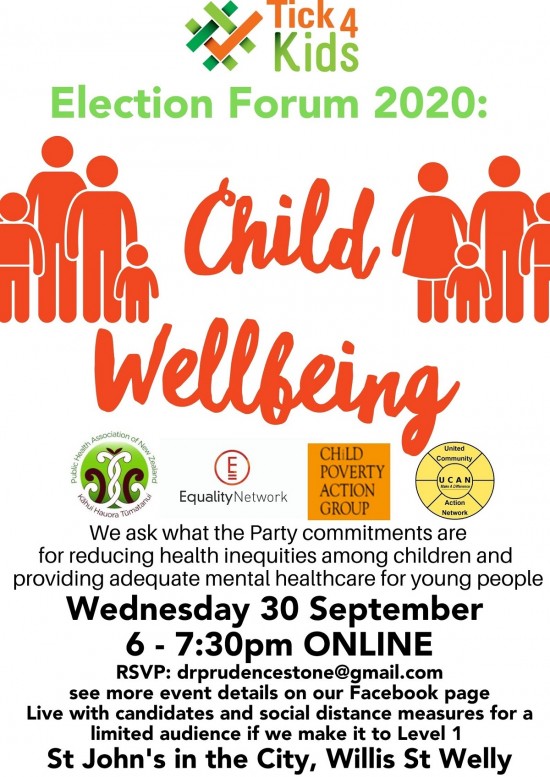 Category: Events