AWC Workshop: Building a New Life after Separation
March 30, 2017 at 3:58 PM
Separation after a relationship is a difficult time for many of us, an adjustment of the practical and emotional aspects of life. Separation can also be an opportunity to grow, heal, move forward and release.
On Saturday 29 April the Auckland Women's Centre will be running a one day workshop for women who are ready to start looking at Building a New Life after Separation. This workshop is expertly facilitated by Wende Jowsey whose careful skills breathe insight, healing and understanding through the grief.
Enrolments can be made by calling the AWC on 376 3227 xtn 0 or by email. Alternatively you can enrol through the AWC website.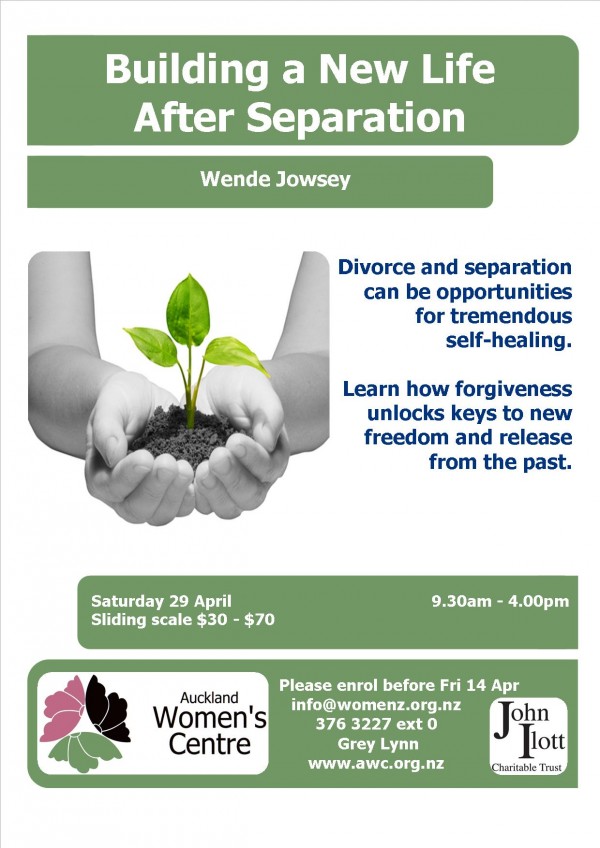 Category: Community Notices