AWC: Movie fundraiser, Women 20-18: SPEAK UP, Forum, Classes
August 24, 2018 at 10:27 AM
From the Auckland Women's Centre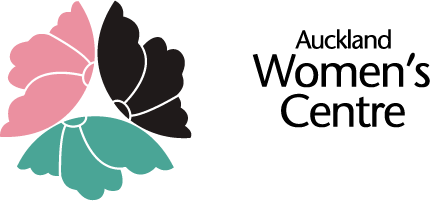 Watch 'RBG with the Feminists!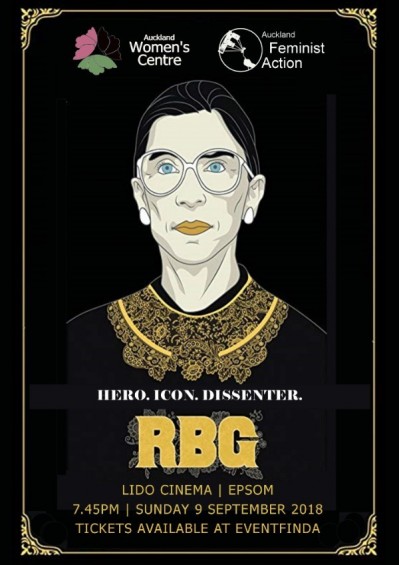 Auckland Feminist Action and Auckland Women's Centre warmly invite you to a special screening of 'RBG' - about the feminist icon Ruth Bader Ginsberg.

"Portrait of legendary firebrand – a must-see" – Rolling Stone

The Lido Cinema
Sunday 9 September 7.45pm

FAB raffle prizes - $2!

All proceeds go to the work of AFA & AWC. All genders welcome. Tickets available here
Women 20-18: SPEAK UP!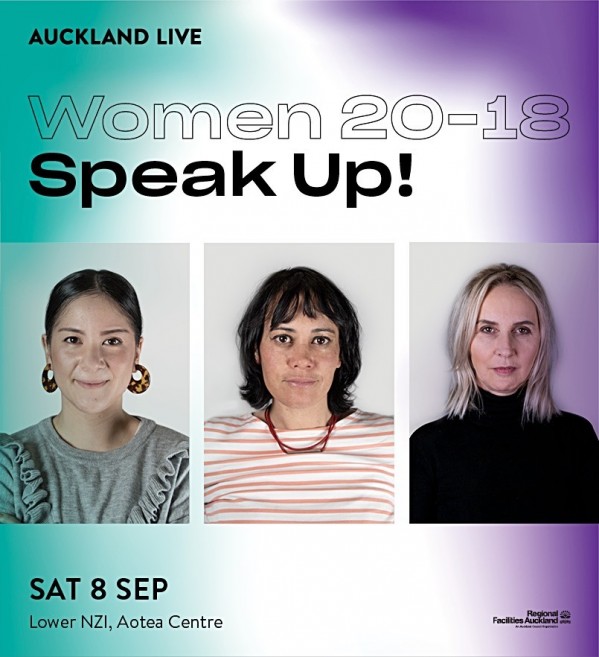 WHEN: Saturday, 8th of September
WHERE: Lower NZI, Aotea Centre

On the 125th anniversary of the year parliament voted 20-18 for NZ women to have a voice, Auckland Live joins the celebrations with Women 20-18, a unique line-up of talks, theatre, music and art.

At Speak Up!, 23 incredible women from the creative industries will come together on 8 September to share their insights and experiences on issues like balancing family and work, having courageous conversations about consent, and creating opportunities for leadership. Three separate sessions to choose from!

Find out more about the full programme, including Bright Star, a play on the life of famed Kiwi astronomer Beatrice Tinsley; 200 Women, a free photography and video exhibition; Sunrise Celebration, with special guest Prime Minister Jacinda Ardern; and A Woman's Place, a celebratory concert by the Auckland Philharmonia Orchestra.

We are pleased to offer you a 9% Gender Pay Gap Discount on all Speak Up! tickets. This reflects the current NZ gender pay gap percentage (of 9.2%), which indicates that on average women are still paid less for an hour's work than men.
Use the code genderpaygap when booking.

Tickets from $22.75 (service fees apply) – Book Now
Save the Date!

Wise Wāhine Speak
Showcasing the Mahi of Wāhine Māori

Tues 9 Oct 7-9pm
Western Springs Community Hall
Upcoming classes
Building a New Life After SeparationAuckland Feminist Action
Category: Events