Auckland Women's Centre Forum: The Problem with Porn
September 20, 2019 at 11:31 AM
From the Auckland Women's Centre
Kia ora koutou
You may not be aware of the nature of the new porn landscape - freely available, frequently featuring aggressive content, including physical and verbal abuse, or is explicitly themed around rape often called "forced or brutal sex", with a new trend towards family sex [frequent now] incest or underage themes.
Studies indicate that exposure to porn increases the likelihood that teenagers, regardless of their gender, view women as sexual objects and hold negative gender attitudes.
Please inform your contacts about our next forum – with 4 top quality speakers. Thanks very much.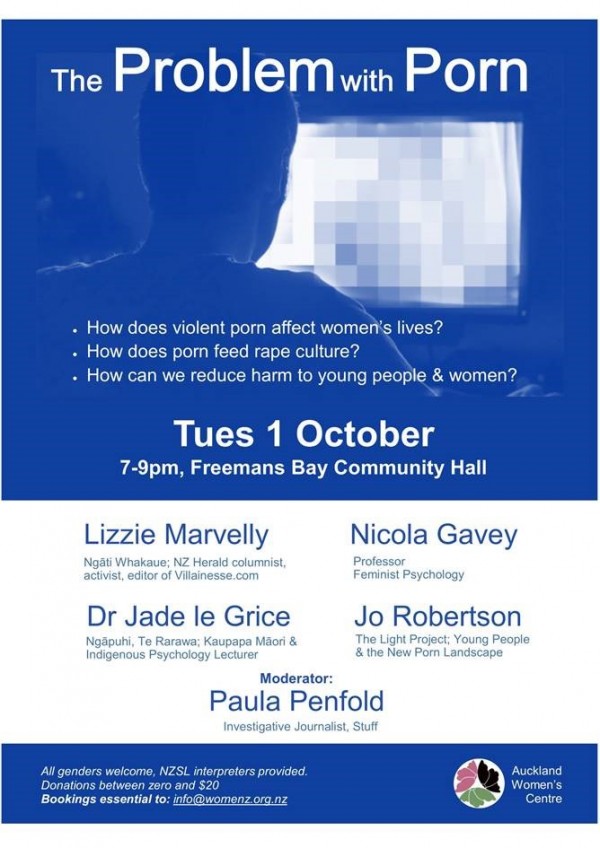 Category: Events