2K17- A West Side Story - Kakano Youth Arts Collective Exhibition
December 07, 2017 at 4:07 PM
Kia ora koutou,
Our young artists have been working hard to bring you their latest creations. We would love you to join us for the Opening Event of our end of year exhibition, on
Wednesday 13th December, 10am in the Projectspace here at Corban Estate.
Our young people are very proud of their work and would love to share this special occasion with you.
Please feel free to forward this on to others you think may be interested.
Hope to see you there!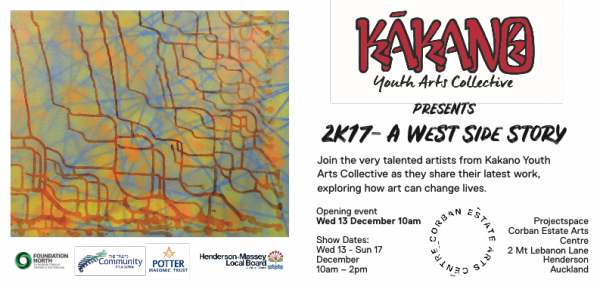 Category: Events